Available Fosters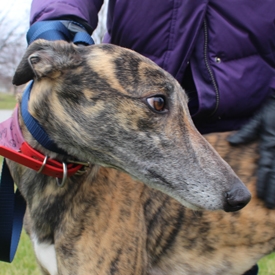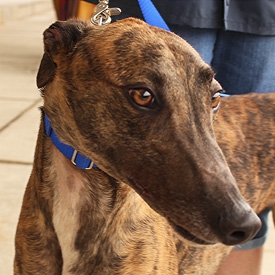 6/2/2016: Friendly, outgoing, white chest, very pretty girl.
6/12/2016: Lizzy is a beautiful, sweet, copper-colored brindle who loves to be loved on and whose tail is always wagging. She had no problem with the stairs, gets along well with my grey, is eating well and has had no accidents. She's learning that what's mine is not necessarily hers and responds well when told no. She would do best in a home without cats. She met my 9- and 6-year-old grandchildren and was fine. She crates well but did cry for a long time when put in it at night. I've let her sleep in our bedroom for the last few nights, and she's been perfect. Lizzy is going to make some family a wonderful pet!
6/18/2016: Lizzy's personality is really coming out. She's very outgoing, playful, and loving. She's discovered squeakies, prances a ...
Read More...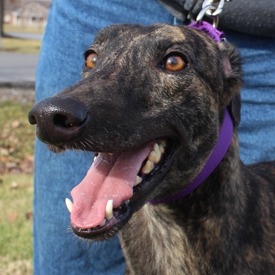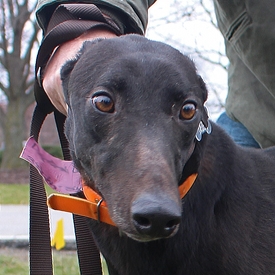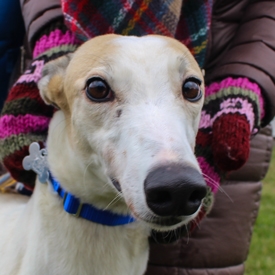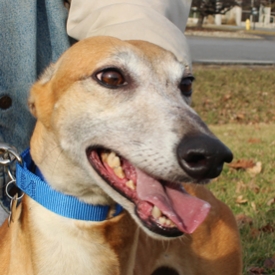 1/26/2017: Whiz Kid has never met a stranger, two legged or four legged. She is very friendly. She hasn't had a problem with the cats in my neighborhood or any of the dogs we meet walking. I don't have stairs but I don't think they would be an issue. She loves to be loved on and has adapted well to my routine.

2/13/2017: Whiz Kid is doing well. She is a quiet, affectionate girl. She loves to go on walks. She is just learning to play and is so much fun to watch. She would be a great addition to any family.