Available Fosters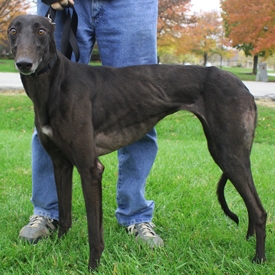 Arriving 11/4/2017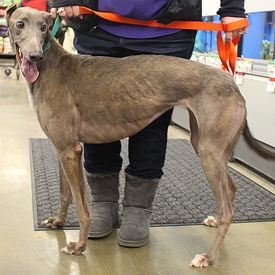 Arriving 2/3/2018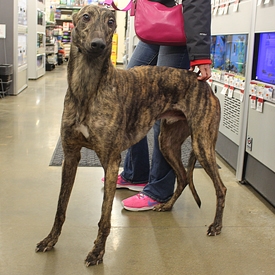 Arriving 2/3/2018
Arriving 2/3/2018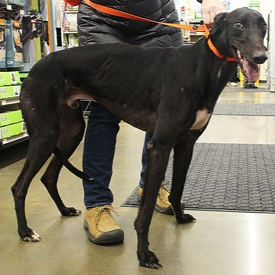 Arriving 2/3/2018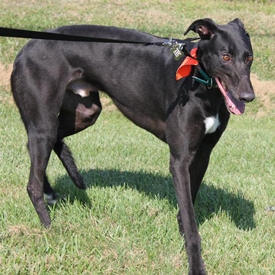 Arriving 8/5/2017

8/29/2017: Nick is a little shy when you first meet him, but warms up after he learns to trust you. He's afraid of any new situations, but with reassurance, can get through it. Once he feels comfortable, he's such a "puppy" and full of energy. He will run around the house playing with toys and loves to run in the yard, and if you're lucky you might get a kiss. He rides well in the car, crates with no problems, walks well with another grey to guide him, and gets along with my two greys and kitties.

If you have a lot of patience to earn his trust, he will make an excellent companion.

3/9/2018:

Nick recently moved to a new foster home to see how he would do in a new situation. Nick is a very sweet and loving gentleman. He would make an excellent companion for a retired lady as he ...
Read More...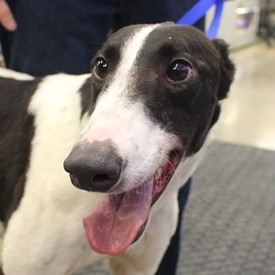 Arriving 2/3/2018

3/11/2018: Nim Rod, despite his name, is a very intelligent dog. He is not cat safe, small dog safe, rabbit safe, let's just say anything smaller than him safe, but does quite well with our other Grey. They are good running buddies.He has caught onto our schedule, for the most part, and learned a few commands. He is very well-mannered and learned to mind the house rules quicker than any other dog so far. eg, stay off furniture, stay out of the kitchen, dog toy vs. kid toy, etc. He knows to go to the garage door when he wants outside, and has done it many times flawlessly. He is good with kids, very gentle, and a really great dog. He even plays with stuffies tossing them in the air and chasing them, even fetches toys and dropping them at our feet. He also crates very well. Telling him to either go to bed or sa ...
Read More...
Arriving 8/5/2017