Available Fosters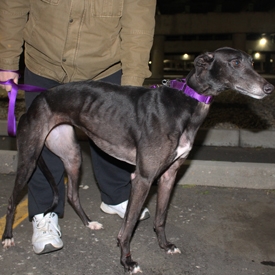 Arrived 10/23/2018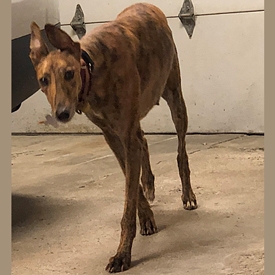 Arrived 11/9/2018

11/18/2018: Auburn is a shy girl, but she is starting to come out of her shell. She has done amazingly well with my other dogs. She loves her stuffed animals and will take them on her dog bed and horde them. She has not had any accidents in the home. She has discovered she can counter surf, though with a gentle "no" correction she stops. She has no problem with hard wood floors. We will be working on stairs within the next few days.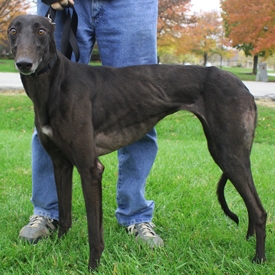 Arriving 11/4/2017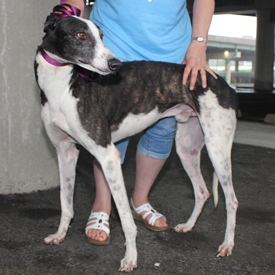 Arriving 6/10/2018: Black and white with some brindle in the black

7/16/2018: Bo is a very sweet and easy going guy. He loves to follow you around from room to room so that he is near by for pets and rubs at all times. He's been very good with all the children he has met. He can be playful , but mostly he likes to be loved on. He can do stairs with encouragement and loves to be praised. He does not crate well and may even be considered a master escape artist. We are not sure if he is small dog/cat safe. He shows a little too much enthusiasm whenever he sees a cat in the neighborhood. He enjoys his walks and does well on a leash. Someone lucky is going to get a very loving, sweet companion with this guy.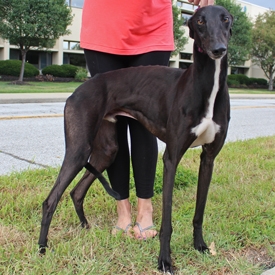 Arrived 7/22/2018: Outgoing, loves attention, playing

8/11/2018: HI! I'm Bucky. I'm 2 1/2 years old and fresh off the Daytona racing track! My foster home has been great in transitioning me into domestic life. I am a very loyal Grey to my owner. I have learned to obey commands the first time, know when feeding time is and since I like to play, I can entertain myself with toys provided to me by my family. I live with 2 cats in my foster home however other than another Grey, I don't think I would enjoy having another dog breed in my home. ​Apartment living would be fit for me or a family that is settled down. I love getting attention on walks ​and relaxing on my bed at home. I look forward to meeting you! -Bucky
Arrived May 2018

12/18/2018: Collin is a gorgeous red fawn male with a dark mask who gets along with all dogs and cats alike. He is definitely a people dog and prefers to be with his people. For the most part, he will follow you from room to room and is happy as long as there is a nice soft spot to lay down. He really likes his toys and bones. When the mood strikes, he will find them, shake them, throw them in the air, and then chase after them. He likes chew toys as well including bones, Nylabones, and elk antlers. He also travels well. Initially, he will want to be up front with the people, but settles down after some gentle persuasion. He does well at meet and greets as well. He has been to two and has yet to meet a stranger. You may need to watch him around children as he is easily excitable and may want to give hugs. He h ...
Read More...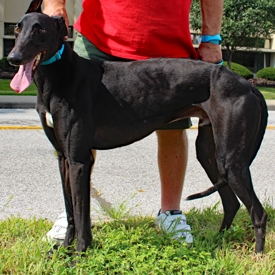 Arrived 7/22/2018: Excitable and velcro, wants to be right with you wherever you go and whatever you're doing

9/24/2018: Elmer is a handsome boy in a tux. He is 2 ½ years old (still a pup), 79 lbs, very tall and has outrageous, goofy ears! Elmer does stairs well, but gets a little excited on hardwood floors, but is improving. He plays with toys and gets along with our three hounds. Elmer crates well - we have done up to 5 hrs. He prefers to lay on a pile of blankets in the middle of the floor -he wants to be in the center of everything - but finally moved to slumberball beds.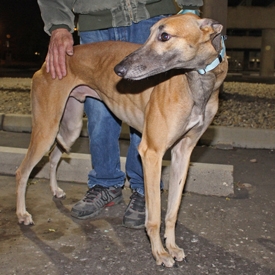 Arrived 10/23/2018

11/12/2018: Huck is a very gentle, shy boy. He loves people but is cautious for the first few minutes. He and his foster brothers respect each others' space and he gets along fine with the cats. He likes to go for long walks but would really like to just run and chase squirrels, so we have to look way down the road when walking him just in case there's something worth chasing. Hang on tight and a firm "NO" will distract him and we move on. He's very affectionate, has not been on the furniture, is potty trained, plays with the other pets. He does not like the crate but is fine when left alone (with country music playing).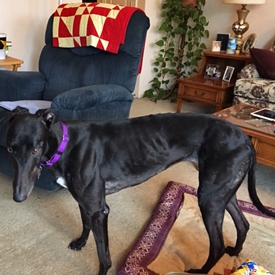 Arrived 10/23/2018

10/31/2018: Lady is doing wonderfully. No accidents in the house or the crate. She has been crated for up to 7 hours at one time and did just fine. She is a fun loving, loving, curious girl. She will be a great addition to any family.

Additional Information: Feeding her Fromms. Walking 3-4 times a day. She will let you know when she needs out. Does well with all the dogs we meet out walking.

11/14/2018: Lady is doing very well. She is a fun loving, affectionate, curious little girl. She has been crated for as long as 9 hours and was still dry. She is eating Fromm and loves treats.she does well with all the dogs we meet out walking. She will be a great companion for any home

Just wanted to add that Lady's skin is clearing up nicely. She looks really good now.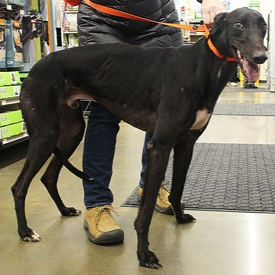 Arriving 2/3/2018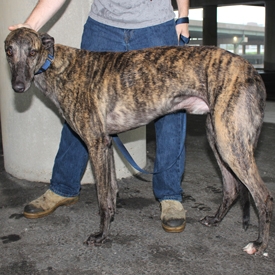 Arriving 6/10/2018: Big laid back boy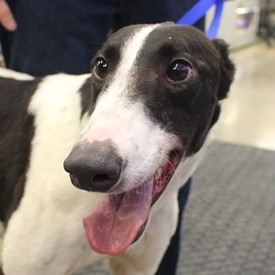 Arriving 2/3/2018

3/11/2018: Nim Rod, despite his name, is a very intelligent dog. He is not cat safe, small dog safe, rabbit safe, let's just say anything smaller than him safe, but does quite well with our other Grey. They are good running buddies.He has caught onto our schedule, for the most part, and learned a few commands. He is very well-mannered and learned to mind the house rules quicker than any other dog so far. eg, stay off furniture, stay out of the kitchen, dog toy vs. kid toy, etc. He knows to go to the garage door when he wants outside, and has done it many times flawlessly. He is good with kids, very gentle, and a really great dog. He even plays with stuffies tossing them in the air and chasing them, even fetches toys and dropping them at our feet. He also crates very well. Telling him to either go to bed or sa ...
Read More...
Arriving 8/5/2017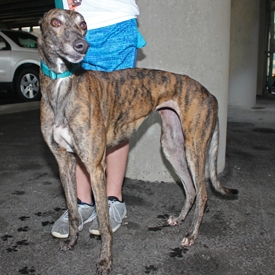 Arriving 6/10/2018: Very mellow and cat safe